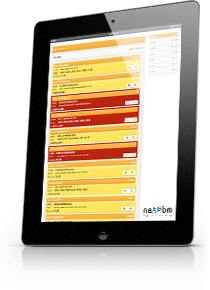 Bar code ticket generation and online verification system.
The system allows generation of tickets for registered customers or imported from an external database. Tickets can be downloaded as PDF files or sent via e-mail. The second part is a ticket verification system accessed by a web browser.
Ticket handling and verification system enables:
user search by ticket number, name, surname, e-mail,
ticket verification,
filtering results with additional parameters,
tickets use statistics.