iSOS - Online Training Management System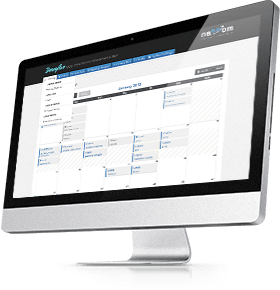 The only web-based training assistance system.
Main application features:
the possibility to install in the cloud;
importing users from external systems and advanced management of user groups;
advanced management of training courses, division into groups, types, relationships;
generating index cards with information about training courses with the description, date, map, programme;
planning training in the form of calendars and lists, Gantt Charts for cycle training courses;
assigning training centres with verification of available places, and assigning and verifying trainers;
presentation of training courses in the form of a calendar and list with the possibility of using filters;
managing participants, transfers between groups, generating any lists, printing certificates;
managing training centres with editing descriptions, free places, location on the map;
automatic reminders for trainers, staff and participants regarding the dates of training courses and payment;
preview of completed and scheduled training courses for staff, dates, results, rankings;
managing trainers with the use of the system of efficiency ratings and reviews;
advanced system of statistics, presentation of the impact of training on the finances of the company;
search engines for training courses, trainers, participants, training centres, with the possibility to export data.
In the next phase of the project the system will be linked to the financial module, so that the application will
assist the company in assessing the impact of training on productivity.
Application implemented, among others in Douglas Poland, Michelin Polska, Civil Defense of Paris.
We know that every activity is unique, that is why the implementation is treated individually and there is a full possibility of integration, planning the appearance and operation of the application and changing its operation for the client's needs.
WHAT CLIENT GAVE US

WHAT WE HAVE DONE

Processing

Analysis

Results

Employee and trainer data,
Office and training place data

Cyclical data import
from an external system
to a relational database

Training management,
Gantt charts,
Training calendars,
E-mail notification system,
Training tests management,
Polls and survey system,
Management of administrators,
employees, trainers,
Management of offices
and training venues

Export to iCAL format,
Training documents
and certificates,
Employee panel,
Trainer panel